Your Authorized Sales & Service Centers for Southern Alberta
Five Branches - One Team - 24/7 Coverage
Total Support
We want to hear from you
We're on a mission of continuous improvement - let us know how we did and we'll be sure to be even better next time
Customer Satisfaction
Swagelok Calgary | Fort St. John | Grande Prairie | Medicine Hat | Prince George | Red Deer | Saskatoon | Vancouver | Winnipeg
Are the authorized sales and service centers for Swagelok&reg products in British Columbia, southern and northwestern Alberta, Saskatchewan and Manitoba. We offer a broad line of high quality Swagelok&reg products and a wide variety of services tailored to the individual needs of our customers. We carry substantial inventories that are supported by our local branch offices, Swagelok company's regional distribution centers and world-class supply chain movement. We're on a mission to make the world better by providing safe and reliable critical fluid systems. Swagelok is committed to quality and our customers, that's why we offer the Swagelok Limited Lifetime Warranty .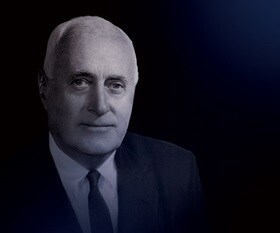 Our Deeply Entrenched Values
Fred A. Lennon (1905-1998) founded Swagelok Company in 1947 with a $500 loan and the promise of a colleague's design for an easy-to-install, leak-tight tube fitting. "Make the best product possible to help customers succeed, and keep making it better," he said. Our founder insisted on core values from the beginning - Quality, Individual Respect, Integrity, and Customer Focus – and these values have continued to stay with us in our journey today in true light of his vision.
Our Vision:

Our Mission:

Extraordinary Experience,
Uncompromising Quality

To Make The World Better By Providing Safe
And Reliable Critical Fluid Systems
Our Fitting Legacy
This year marks the 75th anniversary of Swagelok as a company. Our core values, your trust in us, and our global associates have all contributed to who we are today. We're excited to share this significant milestone and celebrate how we've advanced and adapted to pave a fitting legacy.