Alternative Fuel Industry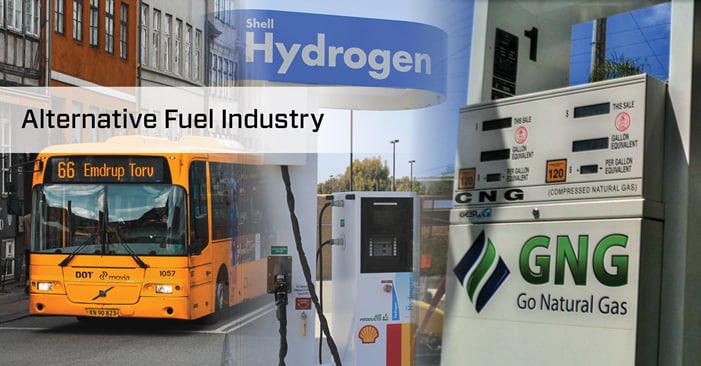 Alternative Fuel Industry
Traditional alternative fuel definitions have historically included ethanols, diesels and biodeisels, hybrid and electric vehicles, as well as various gaseous fuels. In the Transportation market segment, Swagelok actively supports fluid handling systems in applications such as: Compressed Natural Gas (CNG), Liquefied Natural Gas (LNG), Hydrogen (H2 - fuel cell), and Liquefied Propane Gas (LPG). Opportunities typically surround two main applications for each fuel type: fuel systems on vehicles, and the supporting filling station infrastructure, with vehicles further segmented by light duty (LD) and heavy duty (HD), and the filling stations by stationary and mobile application type.
The emergence and growth of these additional alternative fuel applications is driven by cost savings (fuel cost) and the need for reduction of greenhouse gases at both the consumer and commercial (fleet program management) levels.
Swagelok supports Transportation and Alternative Fuel applications for critical fluid handling systems that have:
Extreme system pressures
Extreme system or environmental temperatures
Fluid or material exposure to caustic or corrosive substances
Points of use high in vibration
High cycle life and long life expectancy
Hydrogen Applications
The usage of hydrogen has already started and is gradually increasing. The versatility and environmental benefits is widely recognized, and is gaining traction towards a greener future. Where Swagelok comes in, is offering products and services for the infrastructure to support hydrogen vehicles, as well as on-vehicle applications such as cars, vans, rail, ship and even aerospace.
discover more about hydrogen applications
---
Ready to Get Started?
Besides reliable products, we offer practical training, design and assembly support, and evaluation and advisory services delivered by a global network of professionals committed to helping you overcome the challenges you face. Whatever your fluid system needs, trust that Swagelok can help.
Explore the wide range of products and services we offer to help keep your operations running safe and reliable, as intended.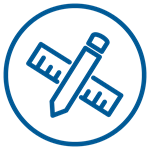 From simple assemblies, to more complex, total solutions, we can fabricate them to your exact specification and requirement.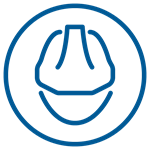 Our experienced experts will visit your facility and evaluate your systems and advise on enhancements that will improve your operations.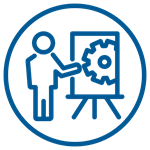 We know how important it is to have highly-trained, knowledgeable associates so that you can work safely and efficiently.
---