Tube Straightening Trailer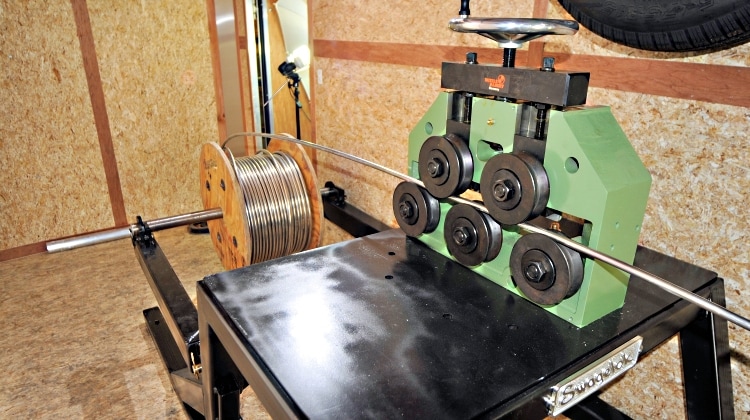 Tube Straightening Trailer
If you're installing continuous length tubing in infrastructure such as CNG fill stations or using endless tubing or bundled tubing in tracing or winterization applications, our Tube Straightening Trailer is your ideal solution for its portability, ease of use and robust design.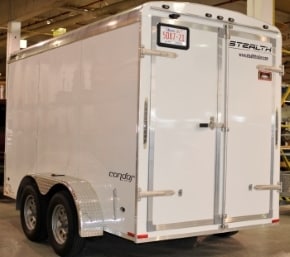 Housed within an enclosed, tandem axle trailer, the straightening tool is a quick-close, five roll straightener for heavy duty, large diameter applications. The straightening tool can safely straighten tubing with outside diameters ranging from 1/4 in. OD to 1 in. OD. Furthermore, the trailer is large enough to hold as many as ten, 500' 1/2 in. OD spools of coiled tubing. The enclosed trailer also acts to protect the equipment from the elements and provides a dry, covered space for operation and storage of material.
For safe operation, the Tube Straightening Trailer requires two operators, especially if using a vehicle to pull tubing from the secured spool through the straightening tool. The trailer is available for daily, weekly and monthly rental and can be picked up from our location, or even delivered to your site. For further information on the trailer and rental rates or to inquire on availability, please contact us.
---
Ready to Get Started?
From the components Swagelok manufacturers, to the equipment used to cut, prepare and bend tubing and install tube fittings, to the highly trained professionals assembling the components to build a safe, reliable fluid system — we've got you covered.
Request Information
Rent Tube Straightening Trailer