Sample System Problem Solving and Maintenance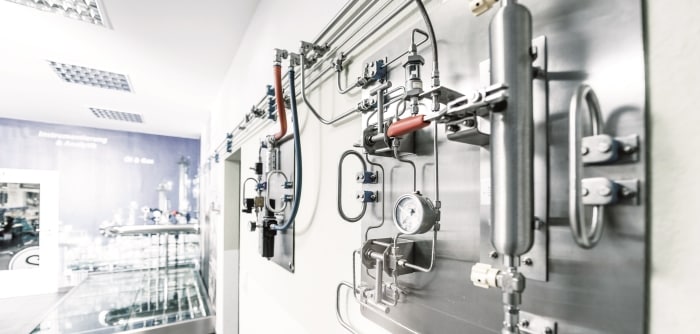 Sample System Problem Solving and Maintenance
Take the guesswork and uncertainty out of maintaining process analyzer sampling systems with the knowledge you'll gain in just two days. Understanding the design behind your sampling system is key to detecting and correcting problems before they become costly. And that's what this course is designed to teach.
Specially developed for anyone involved in the maintenance of process analyzer sampling systems, this course will show you how to recognize and diagnose common sampling system design flaws. Appropriate for basic training or as a refresher course for experienced maintenance technicians. You will learn how to employ formulas, calculations, and engineering principles and, in the end, you will put your new-found knowledge to the test and troubleshoot actual system designs. Small class sizes allow for plenty of interaction.
Here's a sample of what you'll learn:
Identify when time delay is an operational problem
Calculate and optimize sample transport lag (time delay) for liquids and gases
Recognize and understand deadlegs in a sampling system
Select and maintain sample system hardware
Detect sample transport problems
Troubleshoot and improve existing sample system designs
Understand the ownership cycle of sampling systems
Maintenance practices
After attending this hands-on training course, you'll have knowledge and skills to put to work right away. Here's what one of our recent attendee's had to say about the Sample System Problem Solving and Maintenance course:
"The course really opens your eyes to how critical it is to have a properly designed sample handling system. If you can solve one in depth issue with a GC or analyzer that is caused by the sample handling system, the course is paid for. The material in the course that especially helped me was the information on dealing with vaporized samples with a wide vapor pressure range. Putting into action this learned information has increased the repeatability and accuracy of this particular GC, and dropped the calibration time by 66%, which is now most times just a validation. The course information on timing the sample handling system has also benefited us greatly, it allowed us to fine tune our systems and help the plant run at a tighter process control with smoother operation."

Andy Hofseth, AltaGas - Harmattan GPC
Registration
Your Instructors
Course instructors are experts at designing, installing and maintaining sampling systems and include:
Dr. Stephen Jacobs, Owner and President of Jacobs Process Analytics, Inc.: Dr. Stephen Jacobs, with over 25 years in the sampling systems industry, has designed, installed and maintained hundreds of analyzer and sampling systems for applications ranging from safety monitoring to closed-loop process control. Dr. Jacobs contributes the application of complex design principles and the configuration and adaptation of many sampling system components to solve difficult problems. He received his PhD in physical chemistry from Wesleyan University.
Phil Harris, Industry Expert and Consultant: In his over 30 years in industry and academia, Phil Harris has provided expert insight and analysis for a variety of applications. He is the author of many papers on analyzer systems and routinely presents at industry conferences and technical seminars. With extensive experience in research, development and project management, Mr. Harris has supported many industries, including nuclear energy, oil refining and alternative fuels. He earned both his bachelor's and master's degrees from the University of Manitoba. He is an ISA Analysis Division Fellow.
Manny S. Alvarez, Engineer and Research Associate: Manny Alvarez is an award-winning industry specialist who holds several patents in the analytical industry. Currently education chair of the ISA Analytical Division, he worked in engineering for The Exxon Corporation for nearly four decades prior to his retirement. Mr. Alvarez holds a bachelor's degree in physics and mathematics from Rutgers University and a master's degree in chemistry from Princeton University.