Small Bore Solution Drives Significant Turnaround Cost Avoidance | Article Index | Blog - Weekly Column | Resources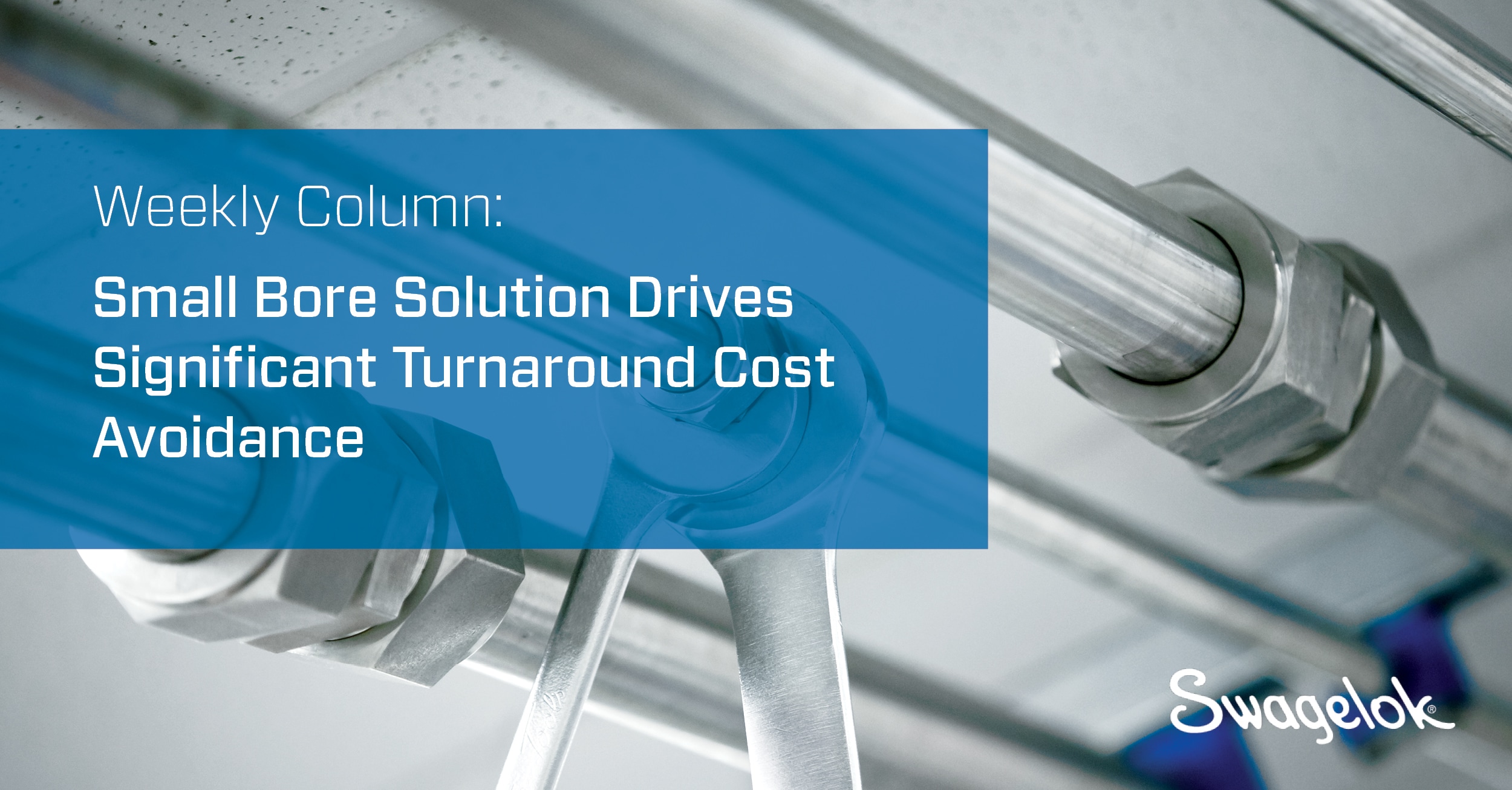 ---
Small Bore Solution Drives Significant Turnaround Cost Avoidance
Small bore tubing systems offer simplicity, cost-savings and superior performance over traditional piping systems. Today, most take advantage of tubing systems for fluid transfer functions in applications up to ½-inch (12mm) diameter; yet, for applications ranging in size from ¾-inch to 2 inches (19-50mm), pipe continues to be the traditional choice. Tradition, in this case, comes with added costs, both in terms of installation and maintenance.
---
Simpler. Safer. Faster.
We worked with our customer, one of the largest chemical manufacturing complexes in Canada, through a turnaround project aimed at increasing efficiencies and reducing costs associated with the tear-down and re-build of traditional lube oil piping systems. Time and capital budgets had been significantly exceeded on the previous piping installation for the same system, and our customer looked to Swagelok for a potential solution.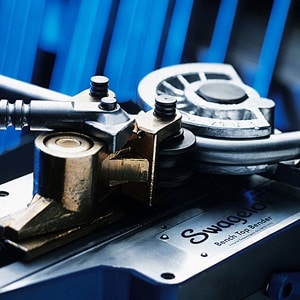 Let's consider, for a moment, the requirements for a typical piping project. When dealing with threading pipe, there are pipe stands, dies, cutting oils and sealants. Then there is the assembly, testing, disassembly, rework, and reassembly of the system. For any job that may require welding pipe, there is the additional need to contract a qualified welder, obtain weld permits, perform air tests, tacking, weld quenching, finish welding, purging, passivation and final inspection. Moreover, the documentation requirements associated with welding further exacerbate the time and cost related to the installation and maintenance of piping systems.
In a matter of minutes, anyone in your plant can learn to assemble, and install, Swagelok tube fittings correctly. Swagelok small bore solutions eliminate the need for sealants, dies and threading equipment, and a small bore tubing system uses no heat or weld gases, significantly reducing installation time and costs associated with maintenance of system performance and uptime.
---
Reduce Installation and Operating Costs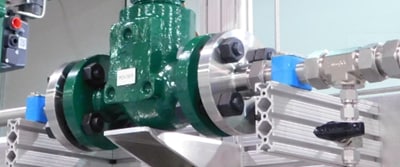 Each day of a plant shutdown results in lost revenue, and this was of primary concern for our customer. Working directly with the engineering group we provided drawing services, equipment rentals, installation training and coordinated the take-off and appropriate bill of materials to ensure no lost time.
The end result? The customer was able to take an installation project that previously took eight weeks to complete, and work through the installation and testing of the small bore solution in just four days – a significant labour cost avoidance. Further, use of Swagelok Flange Adapters help provide additional flexibility and ease of system disassembly for maintenance. The feedback from our customer is that the system is more effective, simpler, and quicker and cleaner to install and maintain.
---
The Bottom Line
Utilizing Swagelok small bore tubing solutions can dramatically improve your productivity. Tubing systems are fast to install, and bending tubing, rather than installing elbow fittings, can improve performance and reduce the number of connections in a system. Further, Swagelok tube fittings are re-makeable, reducing the time required to maintain or modify systems. This means you can install more systems in less time, and re-allocate saved resources to other areas of your plant.
Contact us to learn more about Swagelok small bore tubing solutions, and how you can reduce installation and maintenance costs on your piping systems.
Request Your Free Consultation
---
Related Topics & Resources: