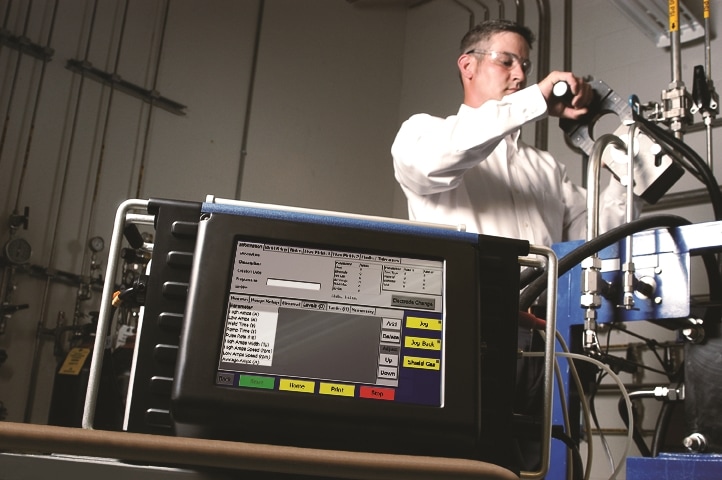 Swagelok Welding Systems
The Swagelok Welding System follows an oribital gas tungsten arc weld (GTAW) process and provides precise control of weld current, electrode travel speed, and OD shield gas flow to produce consistent and repeatable weld results. The M200 power supply unit features a touch-screen display for easy navigation and data input.
Standardized, Practical Training from Experienced Trainers
Renting reliable equipment is one thing, but having the skills to operate the equipment as intended by the manufacturer is another. We offer training on all the equipment we offer.
Register Today
---
Features include:
High-resolution 12.1 in. colour SVGA industrial touch screen
Integrated mass flow controller automatically controls OD shield gas throughout the weld cycle
Up to 200 A peak output capability
Multiple weld procedure data entry options
Real-time monitoring and recording of weld output performance
Low EMI arc start technology
Multiple language capability
Meets CE, RoHS (EU), GOST R (Russia), CCC (China), and Canadian requirements
---
Ready to Get Started?
From the components Swagelok manufacturers, to the equipment used to cut, prepare and bend tubing and install tube fittings, to the highly trained professionals assembling the components to build a safe, reliable fluid system — we've got you covered.
Buy Swagelok Welding System
Rent Swagelok Welding System