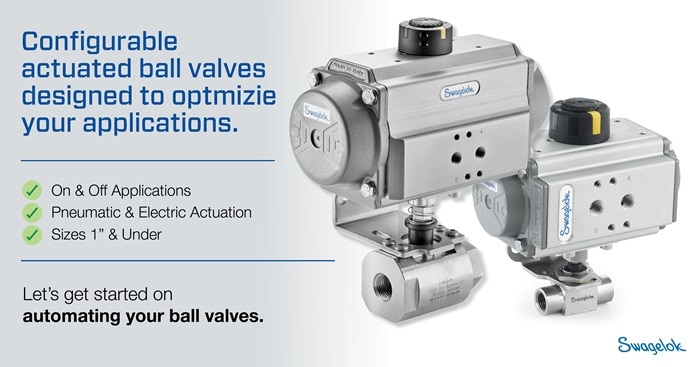 Swagelok® Actuated Ball Valves
Gain more control and increase performance by having instrumentation and process ball valve assembled with an actuator — we offer options available in our ISO 5211-compliant models, and in both our standard 130 and 150 series rack and pinion models.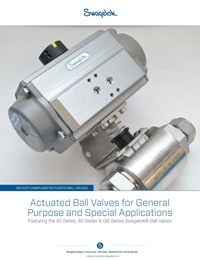 With our fluid system experts having the proper certification and in combination of our wide range of ball valve configurations, actuator selection and localized inventory, we can reduce lead time and assemble your actuated ball valve directly at our certified facility.
In addition to the Swagelok Quality System, our Swagelok Calgary (registered as Calgary Valve & Fitting (Div. of SAFST Inc.)) facility holds a current ABSA Certificate of Authorization Permit (AQP) pursuant to section 44 of the Safety Codes Act authorizing a person to carry out the activities of the AQP.
Interested in bringing automation to your operations?
To read more about material selection, sizes and types of actuation for your ball valve, download the PDF by clicking here!
---
Ready to Get Started?
Speak with our fluid system experts to help you properly select and discuss your options for actuated ball valves.
Download PDF
Let's Get Started!